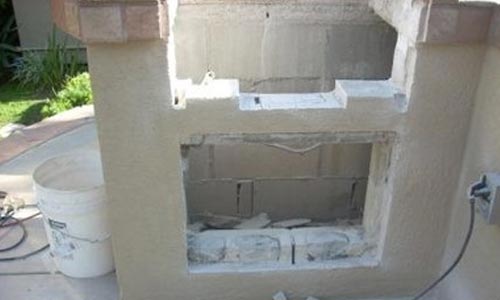 Do You Have a BBQ Island That Could Use a Facelift? Here's some of the remodeling services we offer:
Replace a grill
Add another appliance
Replace the counter top
Reshape openings for new appliances
Add stacked stone
Make the island larger
Here's some examples to view...
We replaced the grill & access doors, added double drawers left of the doors and a tall backsplash behind the grill with matching stone.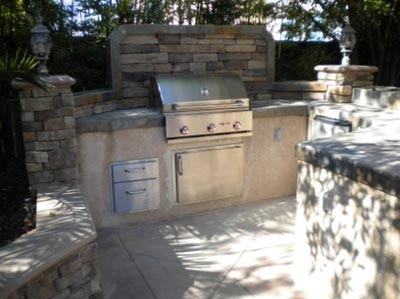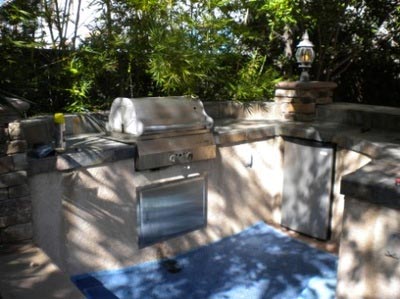 This island was in great shape but did not have a grill. No problem. We added one and for good measure, added a side burner and a refrigerator.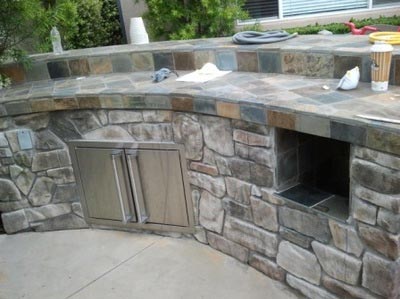 This was a big project, bigger grill & access doors; added a side burner and storage drawers and applied a new stone veneer and counter top.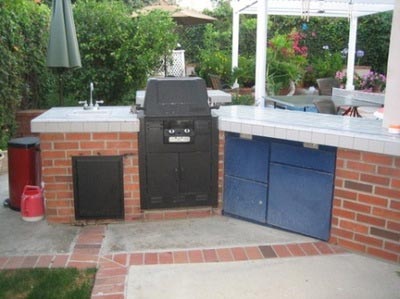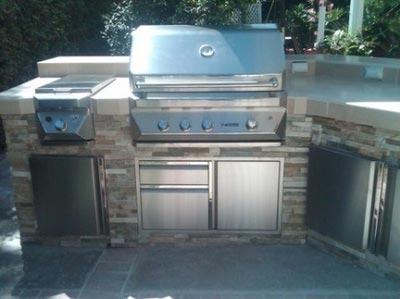 The used brick base was in good shape, so it was kept. The entire counter was removed, new appliances fitted and finished with a new granite slab counter top.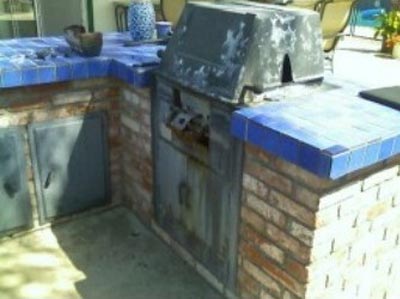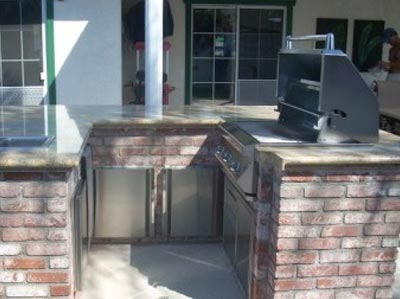 Here's a few islands that were upgraded with new equipment and panels.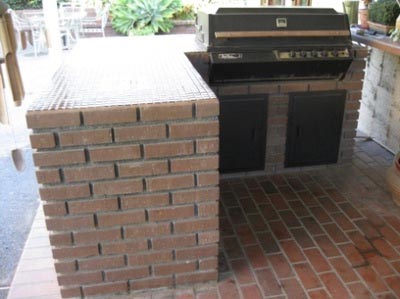 This was a relatively simple project. The outdated pool tile deserved to be refreshed and the Turbo grill need to be replaced. Slate & AOG were the answer.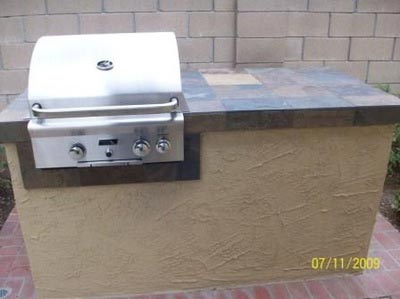 This was another extensive remodel. New counter top, new sides and lots of a new appliances made this old island look brand new again.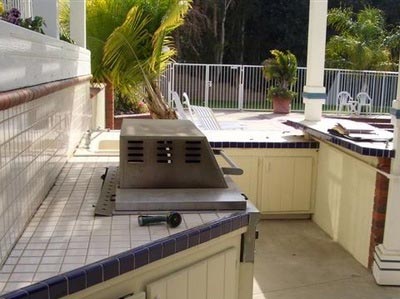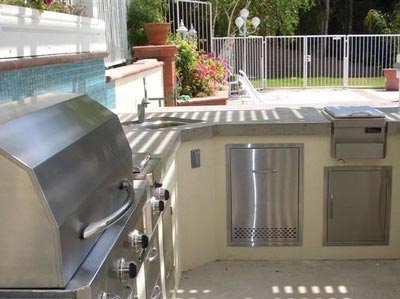 We replace about 5 Turbo grills a week during the season. This is a perfect example including a new Sole grill and stainless door.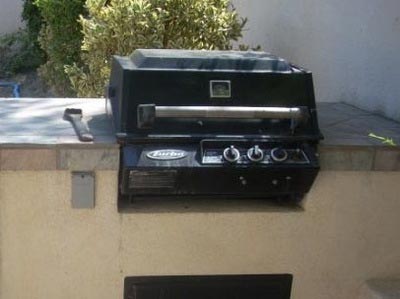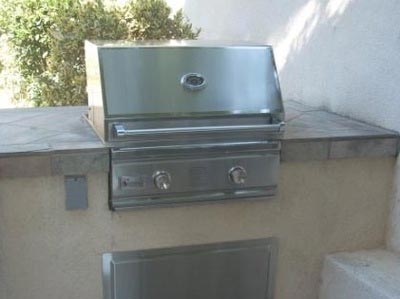 Often we need to make the opening larger to accommodate a modern grill. The process is messy, but the end result is perfect!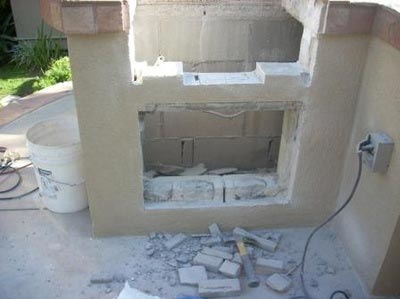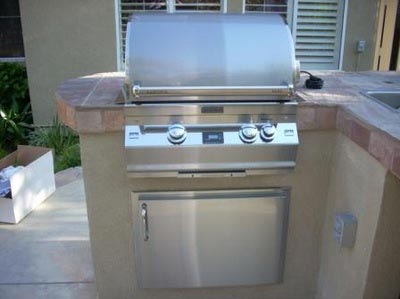 This customer purchased a home where all of the BBQ equipment was removed. To minimize cost we filled in some of the spaces with a complimentary tile.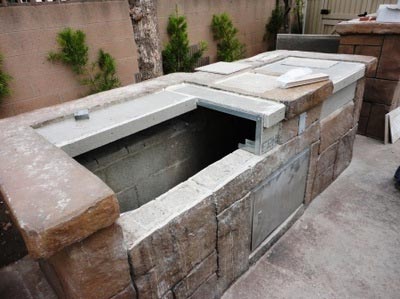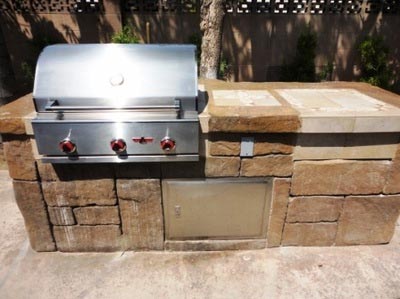 This customer wanted to add a side burner and freshen up the counter top and stucco color.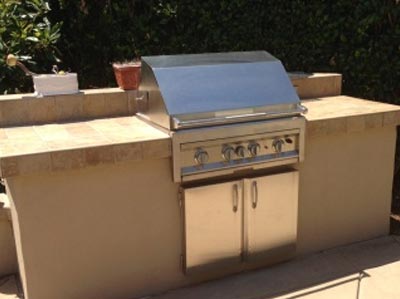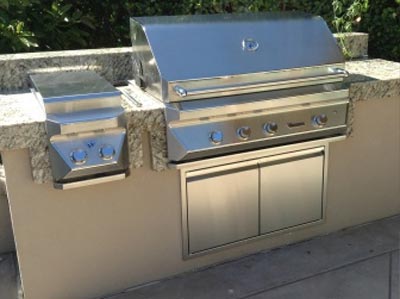 This was a relatively simply replacement of a worn out grill. The new AOG grill has a 15 year warranty on the burners, is easy to clean, trouble free to use and produces more heat!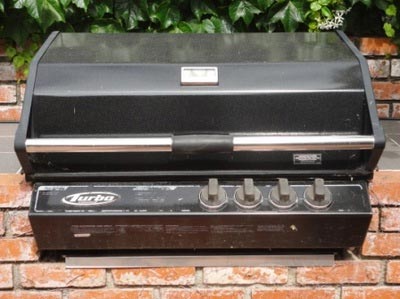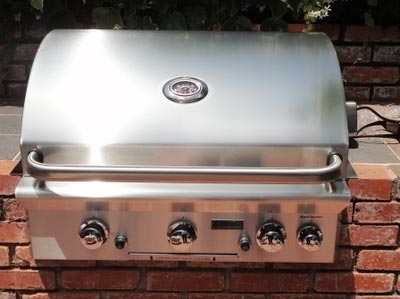 This was another major remake of an island. The brick structure was kept, new holes were made along with an new counter top.